With more than 20 years of liquid manufacturing experience, the experts at Healthy Solutions™, LLC we understand what it takes to start, manage and grow your successful private label liquid operation. Healthy Solutions™, LLC is owned and operated by individuals committed to being the premier liquid manufacturer, with a reputation for quality, integrity, consistency and old-fashioned customer service.  Whether you are looking to start or expand your private label liquid supplement business, Healthy Solutions™, LLC is the liquid manufacturing partner dedicated to helping you achieve your goals. As your liquid manufacturer, Healthy Solutions™, LLC is committed to the development, manufacturing and distribution of your premium liquid products.
100+ years of liquid manufacturing experience

Industry leading technology providing customized QA

High speed cGMP computerized process management
Ultraviolet water purification for premium liquid manufacturing

Liquid nitrogen preservation

cGMP computerized liquid manufacturing
100% Air-conditioned liquid manufacturing & storage

High volume capacity and low order minimums

Bath gel liquid manufacturing
Certified organic and certified kosher materials

Detailed certificates of analysis for each product

United States based quality liquid manufacturing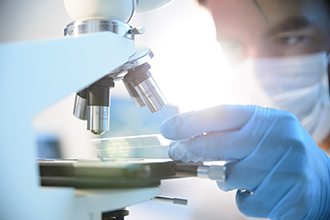 UNEQUIVOCAL LIQUID VITAMIN & LIQUID Supplement QUALITY
Our in-house team of formulators and flavor specialists have created and/or refined a number of the industry's top selling skus. Our track record of success speaks for itself. Whether you have an existing liquid vitamin formulation that you'd like us to tune up or a rough product concept that you'd like us to bring to life, we do it all! We understand that taste is of the utmost importance. If your liquid supplement doesn't taste well it won't sell. We know full well that it behooves us to create great taste. Our relationships with some of the nations largest flavor houses combined with our in-house team of chemists and formulators ensures you're getting the best. From the drawing board to the store shelves, Healthy Solutions™, LLC is a liquid vitamin manufacturer who puts you and your product(s) first. We encourage you to visit our state-of-the-art-liquid vitamin manufacturing facility.
Liquid Vitamin & Liquid Supplement Formulation
As a liquid vitamin manufacturer and liquid dietary supplement manufacturer we are constantly creating and/or updating formulations. Our team of formulators and analytical chemist have years of liquid vitamin manufacturing and liquid supplement formulation and manufacturing experience. Healthy Solutions™, LLC is a liquid vitamin manufacturer and liquid supplement manufacturer with a track record of success. We've created and or updated some very recognizable national and international brands.
The Liquid Vitamin & Liquid Supplement Manufacturing Experts
As a vitamin manufacturer and specialized liquid vitamin manufacturer we have the expertise necessary to bring your liquid vitamin manufacturing product to life. Our vitamin and liquid vitamin manufacturing capabilities are extensive. From staple items such as liquid glucosamine and chondroitin found in your local health food store to national brand specialty formulations sold by large network marketing firms or box stores, we do it all. Partner with Healthy Solutions™, LLC and tap into the experience of a liquid vitamin manufacturer with owners, formulators and chemists who have produced some of the highest quality, best selling products on the market.
Liquid Nitrogen for your Liquid Vitamins & LIQUID Supplements
That's right, Healthy Solutions™, LLC is one of the few liquid vitamin manufacturers with this capability. A single drop of liquid nitrogen added to the bottle before the cap goes on removes excess oxygen, reduces oxidation, helps preserve product freshness, provides an added layer of anti-microbial protection.  Our experience and desire to be better than the best has resulted in a full service liquid vitamin manufacturing company that is owned and operated by individuals who are committed to quality, integrity, consistency and customer service.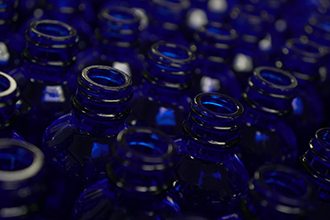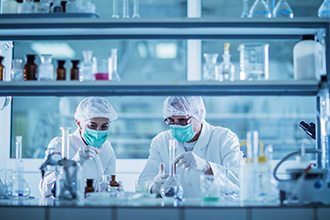 Your Liquid Vitamin & LIQUID Supplement Manufacturing Experience
Partner with a premier liquid vitamin manufacturer and experience the Healthy Solutions™, LLC difference. Our full service philosophy and vast array of Liquid Vitamin Manufacturing services, including formulation, production, packaging procurement and on-site order fulfillment, makes Healthy Solutions™, LLC the easy choice. Customer minded liquid vitamin manufacturers are tough to find. Contact one of our experienced and knowledgeable liquid vitamin manufacturing sales representatives today! We look forward to meeting all of your liquid vitamin manufacturing & packaging needs.
Liquid Vitamin & Liquid Supplement Packaging Procurement
Healthy Solutions™, LLC offers a myriad of finished product containers with an almost unlimited selection of customized and professional packaging options. If you've seen a liquid vitamin packaging in the health food store we've probably done it. Glass bottles, plastic bottles, droppers, control tips, dispensing caps etc… is all well within the scope of of our liquid vitamin manufacturing capabilities. Our liquid vitamin manufacturer experts have worked in the nutritional supplement and natural skin care industries for more than 30 years. Our experience makes us more than just your liquid vitamin manufacturer; we're your partner. We understand the market and are fully prepared to help you in selecting the right type of packaging for your market.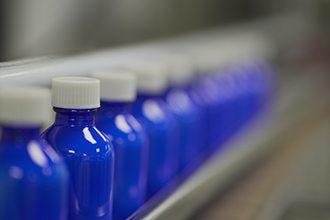 DO YOU HAVE A NEW OR EXISTING LIQUID VITAMIN / LIQUID SUPPLEMENT PRODUCT THAT YOU NEED FORMULATED & MANUFACTURED?
---
"New & Exciting" is what we do best. Healthy Solutions is the premier Liquid Vitamin & Liquid Dietary Supplement manufacturer. Click the button below to be taken to a contact form used to request a call from one of our formulation & development experts.
---
CONTACT A LIQUID VITAMIN & LIQUID SUPPLEMENT MANUFACTURING EXPERT TODAY!